Download Your WAEC Timetable Here
How Do I Download Your WAEC Timetable? , Which day Waec 2022 will start? has been the trending questions on 2022/ 2023 WASSCE Examination . Fortunately the Timetable for 2022/2023 WAEC Examination is out and will commence on Monday, 9th May, 2022 And Ends On Tuesday, 28th June, 2022.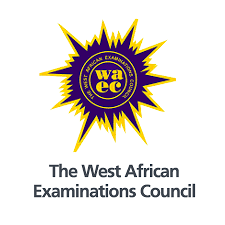 Download Your 2022/2023 WAEC Timetable Here
Click here to Download WAEC Timetable (.PDF) to your Computer or Mobile, the printable/offline version of the NEW WAEC TIMETABLE in Portable Document Format (.PDF).
How do I Get 2022/2023 WAEC official Timetable ?
Getting the 2022/2023 WAEC official Timetable remains paramount as it will help help you to identify your date, time of exams hence the exam Board won't be held responsible if you fail to show up on the date of the exam. In the event that you miss your exams certainly there will be nothing like rescheduling
at the time of writing this article the 2022/2023 may/June WAEC time table is out officially , don't worry the timetable has been released by the exam board we will paste it here and also provide you with the PDF link for you to have it at your finger tip.
HOW TO PASS WAEC WITH TIMETABLE AND SYLLABUS 2022/2023
Most WAEC candidate have the bad habit of waiting till the exam date get close before they will start reading their books, this is very bad honestly as it will definitely put you on the hot sit of WAEC.
It's better you plan your self now by practicing with WAEC past question and syllabus as thus will position very well ahead of time.
WHAT TO EXPECT FROM THE 2022/2023 WAEC EXAMS
Will you like to get hot topics and also scheme of the 2022/2023 WAEC exams? we know you will certainly love to because this is the greatest WAEC expo on board now as it will give you a run down on how the exams or each paper will go.
Because of our time we won't cover much topics, we will only cover those popular ones like
English
Mathematics
Physics
Chemistry
Economics
Data processing
Literature in English
All you have to do is just to click the above subject you want, note that other subjects will be added soon so just keep checking.
HOW TO USE WAEC TIMETABLE 2022/2023
Immediately you get access to the 2022/2023 WAEC Timetable it's advisable you go through it gently because the Timetable is vast and looks confusing a lot. Make the date your exams falls and jot it down on a piece of paper, if possible paste it on the wall.
Try and create a reading schedule with the aid of the Timetable for your self.
2022/2023 WAEC SUBJECTED TO AMENDMENT
Please note that the west African examination council reserve the right to withdraw or modify the MAY/JUNE 2022/2023 WAEC Timetable if there is major or minor clash with any event such as religious activities or public holidays the exam board will have to step in to edict the timetable to accommodate all religious faithful so as to allow them observe their religious rites.
It's advisable for you to always visit this page to get more update and to know if there will be any amendment on the Timetable
IMPORTANCE OF WAEC TIMETABLE 2022/2023
Most SSCE student don't really know or understand the enormous power the 2022/2023 WAEC Timetable has, most take it for granted not knowing that their success in this exams might lie in the timetable
The WAEC table will help you know the date and time of the exams
Once you know when you have your exams you plain ahead of time, so the 2022/2023 WAEC Timetable will help you plan your reading ahead of time
The 202/2023 WAEC Timetable will help you tackle those important subject and to also pay attention to them
IMPORTANT NOTES:
Difference in Time on Question Paper and Timetable: please note that at time there might be some differences in time both on the timetable and on the question paper. In the event that this occur then that on the timetable should be adhere to.
Question Papers to be Given before the exam dates :
(i) Visual Art 3;

Notes* Available to candidates in Ghana only
Difference in Time on Question Paper and Timetable
Where the duration indicated on the question paper differs from that on the timetable, the one on the question paper should be followed.
Question Papers to be Given Out in Advance of the Dates They Are to be Taken
General Knowledge-In-Art Paper 3
The question paper for General Knowledge-In-Art 3 will be given to candidates two weeks before the paper is due to be taken.
The question papers for project work for Basketry, Graphic Design, Leatherwork, Ceramics, Sculpture, Picture Making, Textiles and Jewellery will be forwarded to candidates two weeks in advance of the examination. The exact date for the delivery of question papers to candidates will be communicated to them through their schools.
Extra Time for Blind and Deaf Candidates
Blind and deaf candidates should be allowed one and half times the time allotted to other candidates.
IMPORTANT NOTES:
Difference in Time on Question Paper and Timetable: please note that at time there might be some differences in time both on the timetable and on the question paper. In the event that this occur then that on the timetable should be adhere to.
Question Papers to be Given before the exam dates :
(i) Visual Art 3;
Paper 3A: questions paper that falls into this category will be given to the school two weeks and also an institution will be given 2 weeks before the commencement of the paper
Paper 3B –the school will then call all candidates together instruct them on what to do before handling it to them. Please note that you will receive these set of questions papers two weeks before the exams date.
Paper 3C –all project must be completed with a minimum of 6 months
(ii) General Knowledge-In-Art Paper 3:this questions paper will be given out 2 weeks before they are taken
(iii) Block Laying, Bricklaying and Concrete Works 3 (Practical): those who are offering this subject will receive it 3 days before the exam
Extra Time for Blind, Deaf and Dumb Candidates: those who are blind due to their condition will be given 1 hour 30 minutes more to complete their work
WHEN IS WAEC 2022/2023 STARTING/WHEN WILL WAEC 2021/2022 START
When is 2022/2023 WAEC exams starting? This is the question in the mind of thousands of candidates right now.
Are you interested in finding out when the 2022/2023 WAEC exams is starting? If yes then you need to follow this link here to find out the exam date now
WAEC REGISTRATION 2022/2023
It won't be a bad thing if you know how the WAEC registration is done, everything is still part of education and no education is a waste. So if you want to find out more information on the requirements, process on how the 2022/2023 WAEC exams registration is done then you need to go through this article here
WAEC 2022/2023 TIME TABLE PDF
are you looking for the right place to download the 2022/2023 WAEC timetable? If yes then you have really come to the right page. Although at this point the timetable for 2022/2023 is not out yet.
Before you can download the timetable you need to get a PDF file enable on your phone or device
STEPS ON HOW TO MAKE THE MOST OUT OF WAEC 2022/2023 TIMETABLE
Looking at the WAEC timetable you will agree with me that its not easy to comprehend, because of the fact that it contains a lot of subjects that has nothing to do with you.
Normally you registered for just 9 subjects and practicals that comes with science subject however looking carefully at the WAEC Timetable you get confuse the more. Let show you the next line of action to take.
Get a sheet of paper and write down the subject you registered for.
Use this subject to form a timetable.
Paste your timetable on the wall or any place of your choice for easy access.
Create a reading /study time from the timetable.
Finally double your reading habit.
POSSIBLE CHANGES IN THE 2022/2023 WAEC TIMETABLE
It's your duty to check back here always or simply log on to WAEC portal to cross check what you have.
There might be a change or adjustment on the time table, It happens all the time, it's no new thing. There are at times when religious activities or public holidays or any other event might force the exam body to shift the exam.
HOW TO STUDY FOR WAEC 2022/2023
WAEC is now a determining factor in university, polytechnic and college of education admission process, I will advise you all to take this exam very serious.
Try your best to answer your questions each and every question very well.Avoid anything that will make the exam body withheld your result, don't engage in any activity that will bring your results to jeopardy.
Don't miss out on current updates, kindly like us on Facebook , Follow Us On Instagram & Subscribe To Our Channel OR leave a comment below for further inquiries.